Catering & Buffet Food

Looking for food platters to order for your event? Whether it's a celebration, a get-together, or a corporate event, we offer a reliable and hassle-free catering solution.
Handmade & Hassle-Free

Sandwich platters are made to order. Pies and quiches are baked to order. Cakes and scones are also made by hand. Our homemade soup has no added gluten or dairy. Ideal if you're looking for informal, comforting buffet food.
The Running Fox
Buffet No 1
A selection of our freshly made sandwiches, assorted fillings in white and brown sliced bread
Slices of Foxy Pie
Slices of Foxy Quiche
Crisps
Choose either:
Ploughman's – Sausage Rolls, Chunks of Cheddar, Cherry Tomatoes, Chutneys & Pickles
Or
Cake Platter – A selection of our Foxy Cakes and Tray Bakes
Can't decide? Why not go half Ploughman's and half cake platter?
£11.50 per head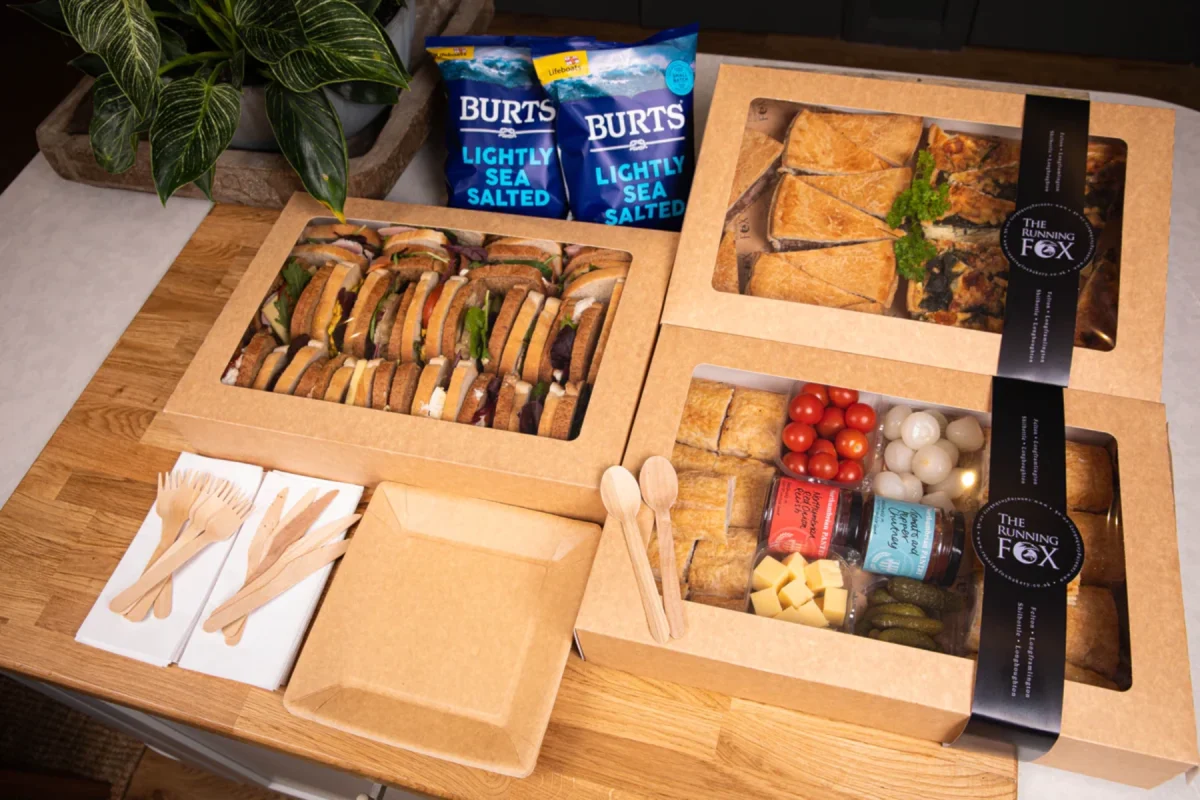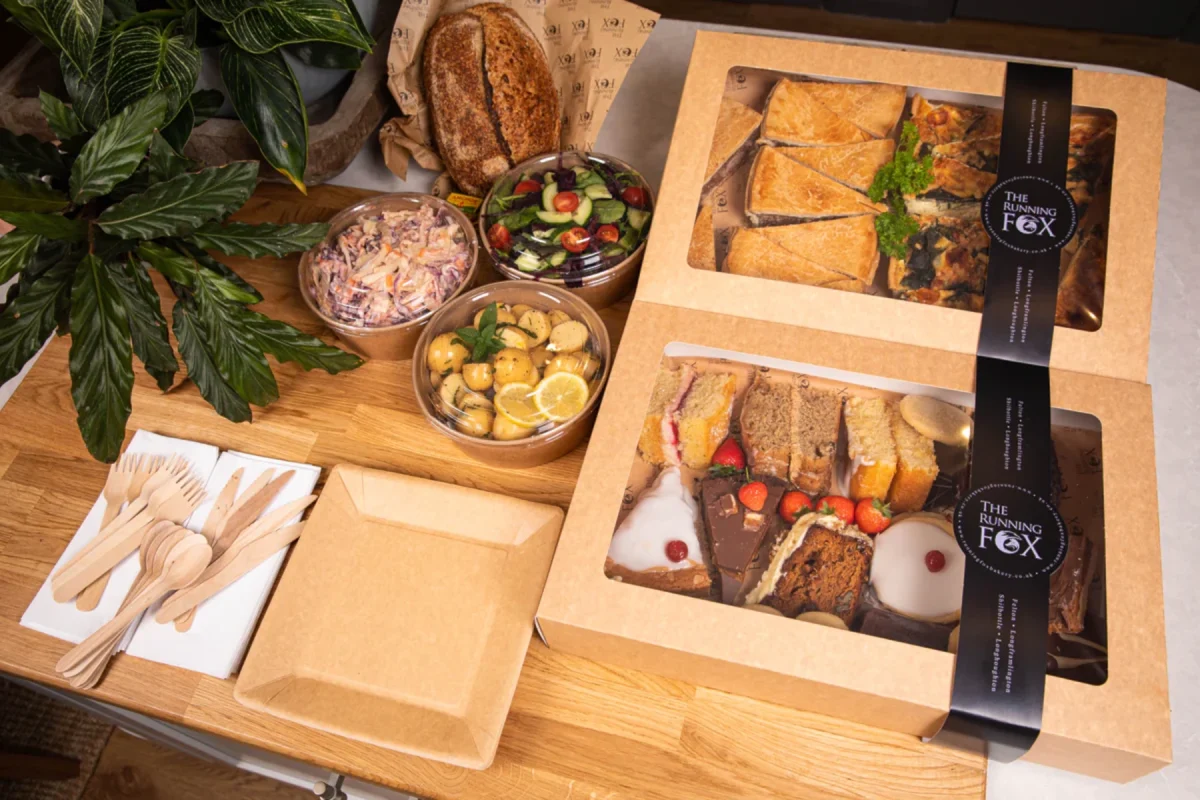 The Running Fox
Buffet No 2
Slices of Foxy Pie
Slices of Foxy Quiche
Mixed Leaf Salad
Coleslaw
New Potato, Lemon & Mint Salad
Bread & Butter
Foxy Cake Selection
£13.50 per head
The Running Fox
Buffet No 3
A selection of our freshly made sandwiches, assorted fillings in white and brown sliced bread
Slices of Foxy Pie and Quiche
Crisps
Mini herb and sun-dried tomato scones with hummus and feta
Ploughman's Platter – Sausage rolls, Cheddar chunks, cherry tomatoes, pickles and chutney
Cheese straws
Lemon and herb chicken skewers
Running fox cake platter
Sweet scones and plain scones with jam and clotted cream
£16.00 per head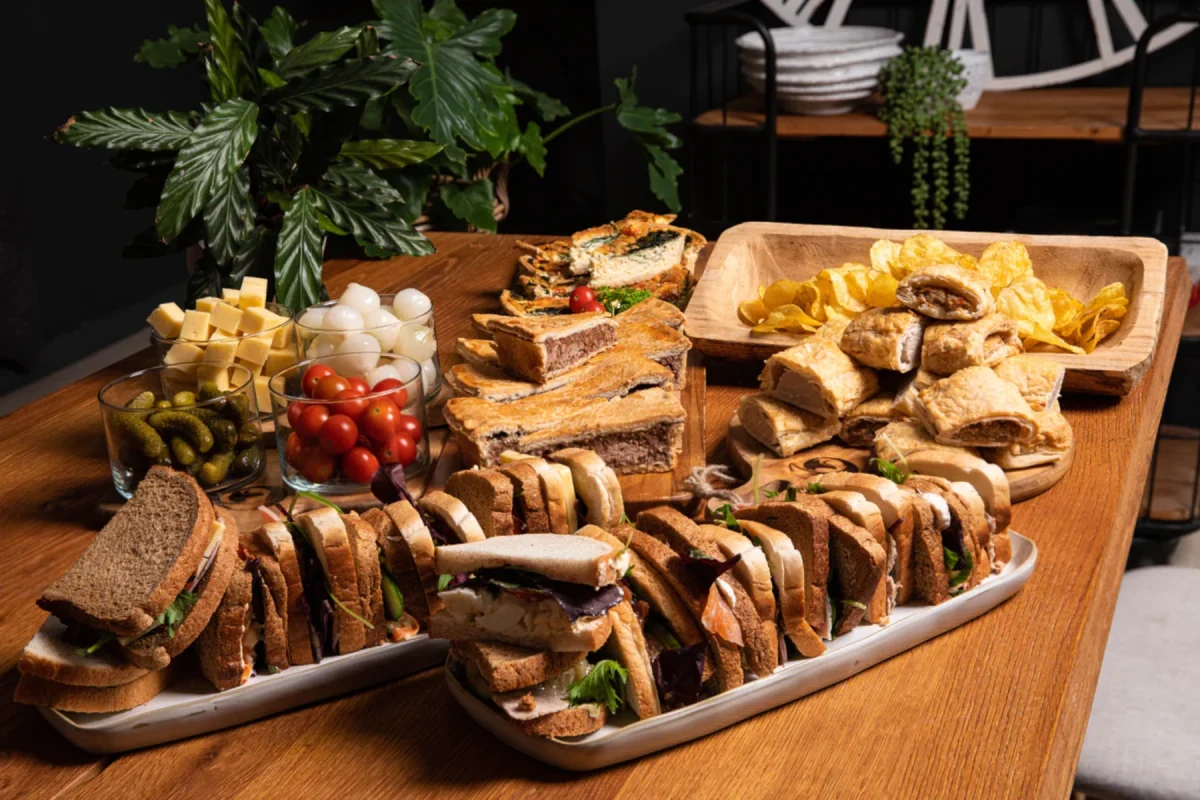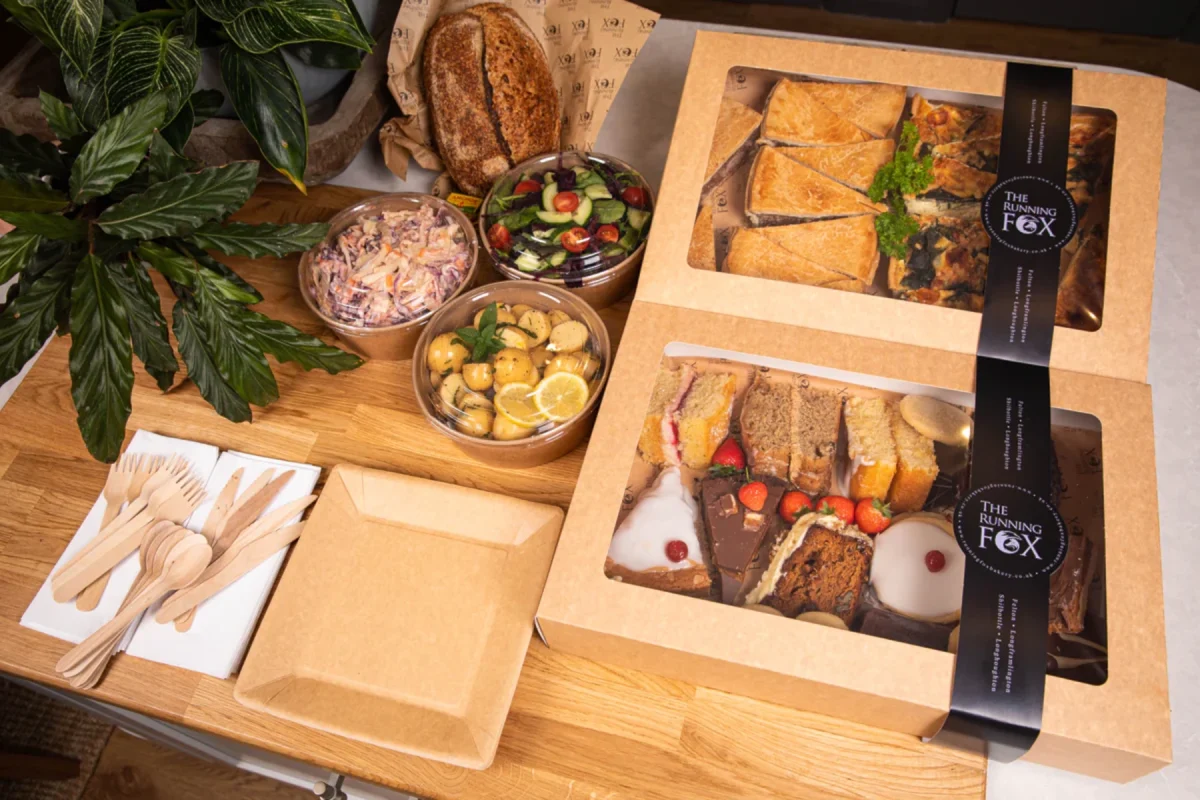 The Running Fox
Buffet No 4
Handmade Soup
A selection of our freshly made sandwiches, assorted fillings in white and brown sliced bread
Mini Tray Bakes
£11.50 per head
Or
Handmade Soup
Scones or Bread
Mini Tray Bakes
£9.50 per head
Ask us about hiring one of our soup kettles
The Running Fox
Buffet Add Ons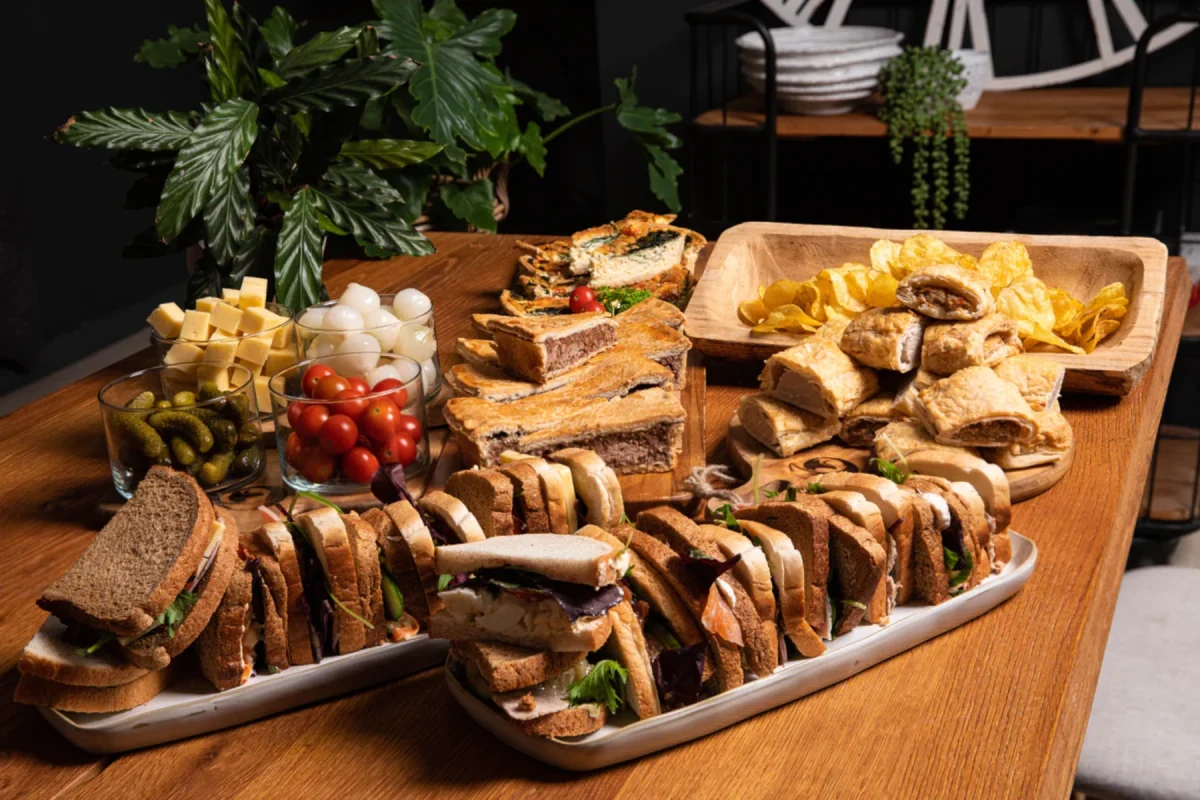 Sweet Scones
Sweet scones with Jam and Clotted Cream
from £2.00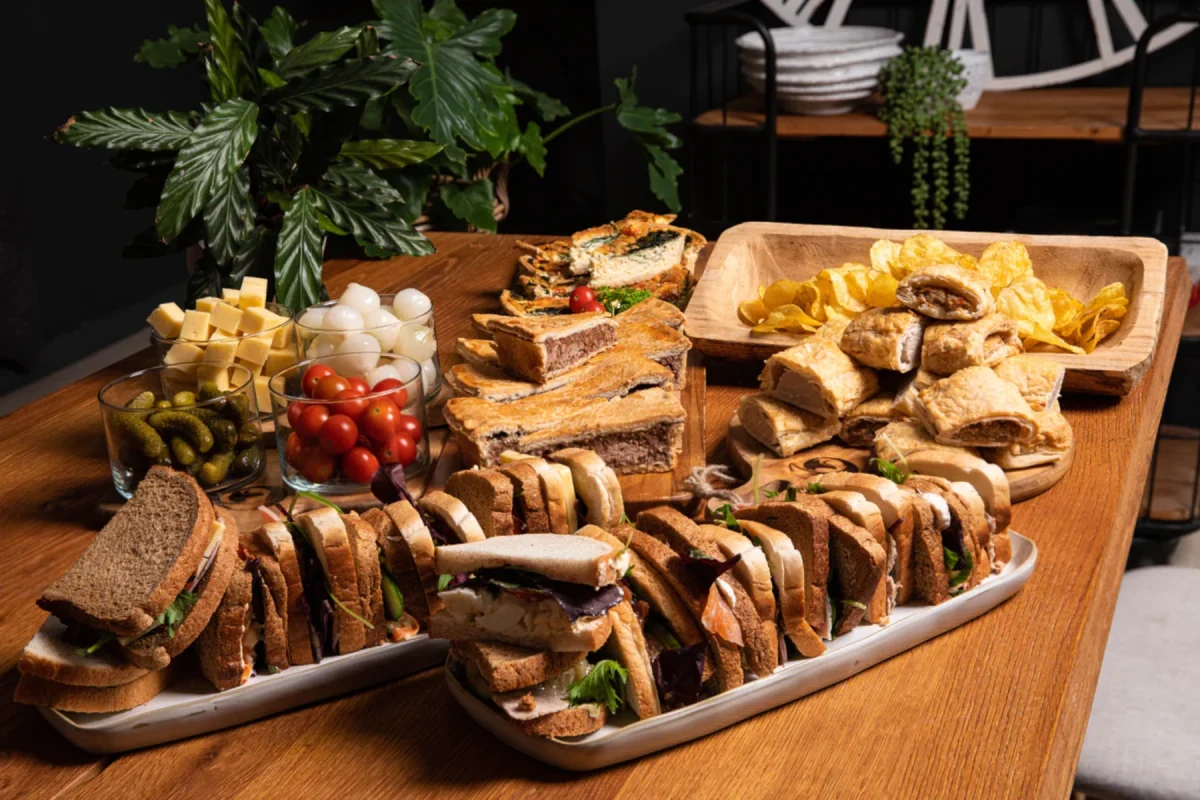 Savoury Scones
Savoury Scones with Butter and Chutney
from £2.00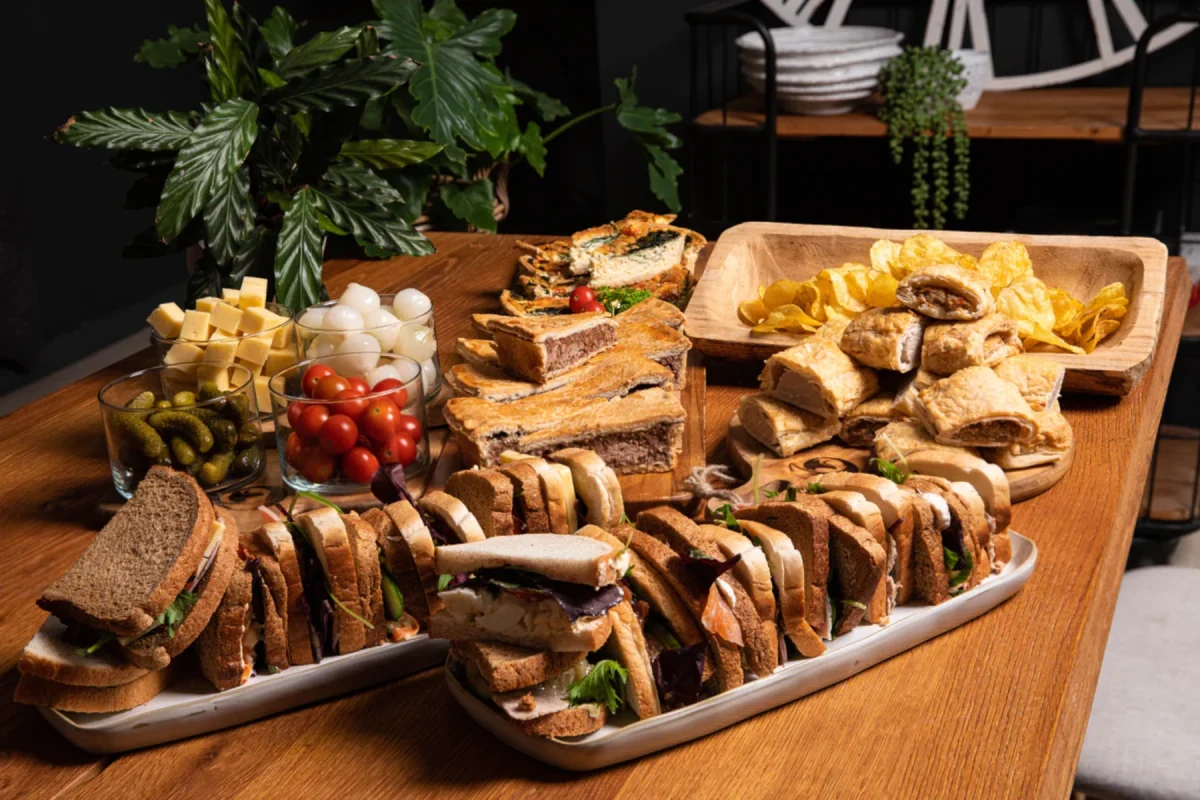 Local Cheese Board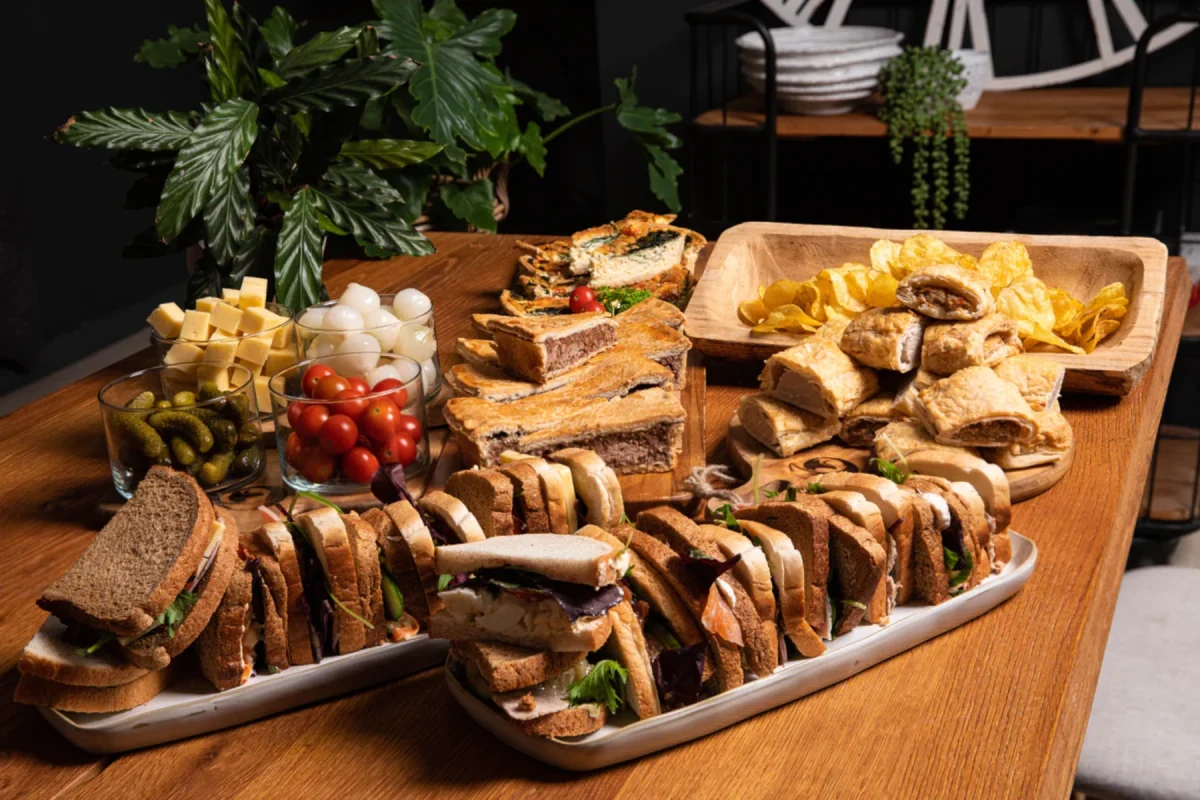 Whole Cakes
Whole Foxy Cakes
from £27.50
Send us a message about your buffet requirements
Please include as much information as possible